THE LANES
The Lanes is Brighton's most celebrated quarter, yet beneath its convivial veneer darker forces are at work… Join actor and master storyteller Rob Marks as the eccentric Silas the Ghost Walker, or his fellow ghost walkers Jasper and Ebenezer, for a 70 minute walk around Brighton's famous Lanes visiting eight haunted sites. This small area, with its narrow pages and tightly packed buildings, was once the original fishing settlement of Brighthelmstone – it is the oldest part of the city and, unquestionably, the most haunted. Alongside the spine-tingling tales the walk takes in much of the area's rich and varied history. The walk includes eight macabre tales of brutal murders, hideous apparitions, boisterous poltergeists, wandering nuns and Brighton's infamous Jack-the-Ripper connection. Silas, Jasper and Ebenezer all perform in full Victorian attire, complete with Gladstone bag, containing a few surprises!
The Ghost Walkers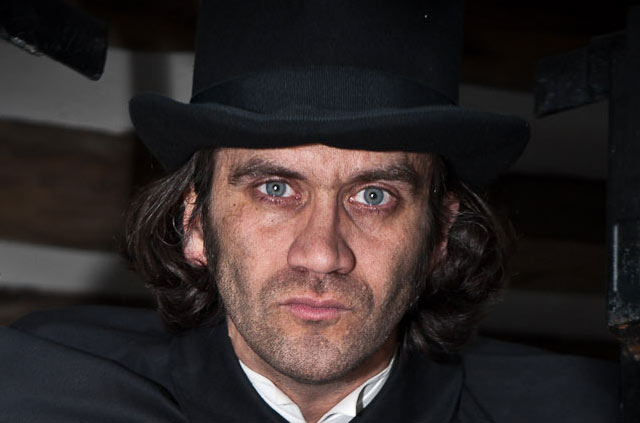 Andrew Allen
Jasper
Andrew joined the team a couple of years ago. He leads workshops for young people (aged 4 – 18) in theatre, as well as running improv workshops every Sunday evening in Hove. He is a regular director in Brighton (FOUR PLAY, MEDEA, A BEGINNING MUDDLE AND ANEND) as well as a writer and a actor (HEDDA GABLER, KVETCH, and ART – for which he received Brighton and Hove Arts Council 'Best Actor' Award).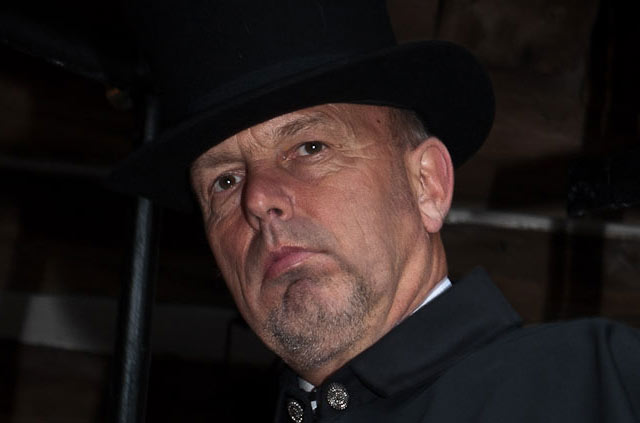 Julian Clapp
Ebenezer
Julian Clapp is Brighton born and bred. He is a well known, entertaining local tour guide who runs the ever popular "Brighton story" tour. Julian has a vast knowledge of local history, a wicked sense of humour and ability to entertain whilst telling creepy stories around Brighton's most haunted quarter.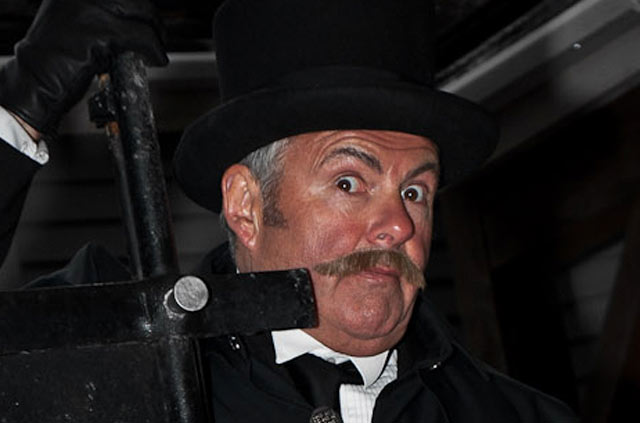 Rob Marks
Silas
Rob founded the Ghost Walk of the Lanes in 2008. As well as working as an entertainer he has taught in schools, performing arts centres, adult education centres and in theatre in education at London's Cockpit Theatre. When Rob is not performing in the Lanes he can be found hosting various events, particularly at the British Engineerium Museum in Hove. His book, The Ghosts of Brighton's Lanes, was published in 2010. A series of his ghost stories can be viewed on YouTube under: Ghost Stories with Silas.
Reviews
"I was impressed by the theatre of the experience. There was no holding back as Rob enthusiastically demonstrated ghastly murders and terrified mortals."
test 1
Alice Wright, The Argus
"I have been fortunate enough to have gone on walk a number of times. This was a very inexpensive and fun night out. Rob is a brilliant tour guide, acting superbly to make everything seem that much more spooky and real."
test 2
Felix, Brighton