THE WALK
Brighton Old Town Hall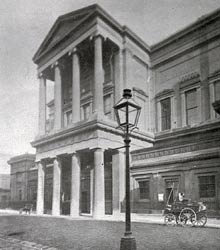 Brighton Town Hall dates from 1830, built in a neo-classical style with imposing fluted columns. The town's constabulary was once housed in its basement. It is there, in the area of the old police cells, that a brutal murder once took place. No wonder a dark and brooding presence has been seen to materialise there.
The Old Steine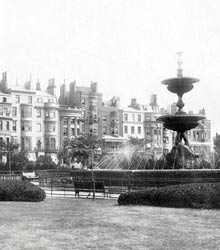 The Old Steine was once an area of common land used by the fishing folk of Brighton. It is also an area where is said to linger the city's more horrific apparition; the mutilated form of the one-time adventurer and soldier of fortune, John Robinson.
Dr. Brighton's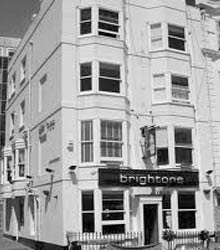 This seafront building was once the Star and Garter Hotel and dates from 1750. Why is it that customers frequently have the unnerving feeling of being watched? Moreover, what sordid goings on happened in one of the upper rooms and in the old cellars?
Northern Lights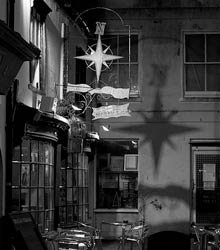 Psychic investigators have experienced much paranormal energy emanating from this ancient building, particularly in the upper room around the old fireplace. Lumbering footsteps and a vision of a young girl hiding in the cellar have been experienced there. A tot of their house speciality, 'Fisherman's Friend', at £1 a shot, might help to steady your nerves!
Black Lion Lane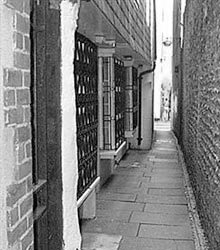 Many ladies claim to feel an amorous presence whilst passing through this dark and narrow little lane. Some have even felt a fleeting spectral peck on the cheek!
Meeting House Lane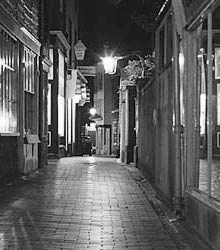 Enter Brighton's most famous lane and you may suddenly feel overcome with sadness. Pass by the bricked up doorway and you could feel an unearthly chill pass through you. What awful tragedy is said cause this unnerving sensation?
The Cricketers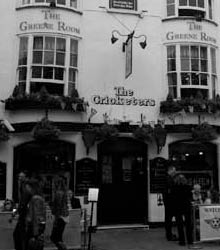 The Cricketers is a friendly and welcoming pub. The original part of its structure dates from as early as 1547, but beneath this convivial veneer, darker forces are at work there. Why does its ghostly resident seem only to appear to the women folk who enter the bar?
The Druid's Head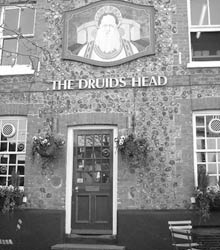 This is thought to be Brighton's oldest tavern, dating from as early as 1510. There have been over one hundred accounts of paranormal activity reported there and, moreover, poltergeist activity! Could this be anything to do with an area of Druidic sacrifice on which the building stands?
For more information
Email: robmarksbrighton@gmail.com
Tel: 01273-328297 or 0752-260-5524.