Ghost Walk and Dinner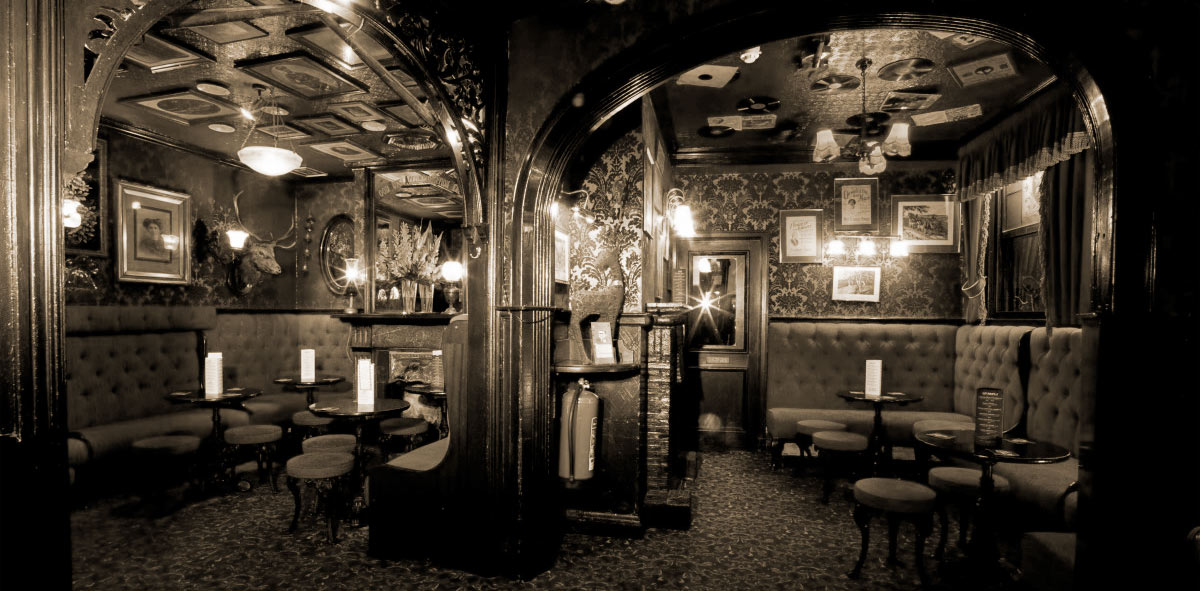 GHOST WALK OF THE LANES & THREE COURSE DINNER
(GROUP BOOKINGS ONLY)
Join Silas the Ghost Walker for a tour of Brighton's oldest and most haunted quarter, where every street and lane seems to hold a spectral connection.
Hear tales of hideous phantoms, boisterous poltergeists and horrible murders, before returning to Brighton's oldest and most celebrated tavern for a sumptuous three course dinner.
The walk will conclude with a pre-dinner tale of ghostly goings on at the Cricketers.
Start time – 7:00 p.m. or earlier.
Arrive at the Cricketers to meet your tour guide,
Brighton's famous 'Silas the Ghost Walker'
TOUR
The Ghost walk of the Lanes visits eight haunted sites around the old quarter of South Lane.
The tour last approximately 75 minutes and concludes with a final story at the Cricketers.
DINNER
Enjoy a sumptuous three course dinner in the Greene Room, where Graham Greene wrote his famous crime novel, Brighton Rock, or in the Ripper Room where Robert D'Onston Stephenson, the man believed to have been Jack the Ripper, lived in 1888.
THE MENU
Roast local heritage squash soup, toasted seeds
and homemade loaf with south downs butter
Homemade black pudding, caramelised local
apples, honey and ale mustard
Locally smoked haddock Sussex smokie,
Sussex charmer cheese, spring onion
and toasted homemade bread
___________
Honey and mustard ham hock, crispy fried egg,
hand cut chips and parsley sauce
Chargrilled 8oz South Downs rump steak, roast mushrooms,
hand cut chips and garden herb salad
The Cricketers fish pie, local cod, haddock and
scallop with spinach, peas and a cheddar mash
Roast vegetable and Brighton blue hotpot,
pearl barley and sliced potatoes
____________
Dark chocolate and amaretto fondant with
pistachio ice cream and puree
Brioche and butter pudding, caramelised
banana and toffee sauce
Selection of British cheeses with chutney,
oatcakes and apple
Ghost Walk and Dinner
£ 29 per person
TO BOOK
Group bookings are based
on a minimum of 10 persons
to a maximum of 20.
Bookings can be taken for
weekdays only from
Monday to Friday
Please contact the Cricketers
to make a booking on:
Telephone:
01273-329472
Email:
Cricketersbn1@googlemail.com
CLICK TELEPHONE NUMBER TO AUTO DIAL CALL ON MOBILE PHONES