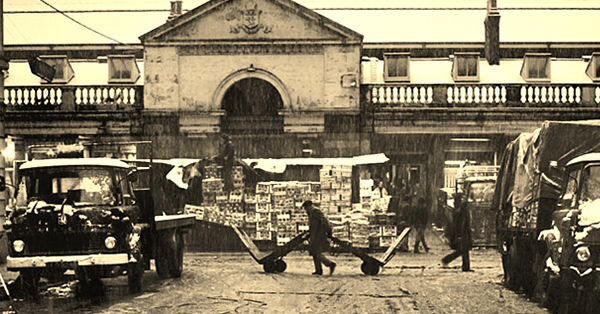 THE GHOSTLY NUN OF COVENT GARDEN
Mediums often believe that the spirits of nuns and monks continue their work in the afterlife as guardians of the living. Perhaps that is why there have been so many accounts of hauntings at religious sites around the country and, in particular, at one of London's busiest tourist spots.
Covent Garden was once part of open countryside between the City and the village of Charing. The area was acquired by the Abbey of Westminster and was used by monks as a garden and burial ground. When excavations were undertaken in 1829, prior to the building of the new market, a number of skeletons were discovered.
The area had originally been know as Frère Pye Garden, but by the 15th and 16th centuries went under the name of Convent Garden; possibly due to the nuns who lived and carried out duties there.
Later it became known as "Coven" or "Common" Garden, eventually acquiring the name it has today. It was there where a market porter, later to become a well known actor, experienced a paranormal manifestation.
The late actor Bob Hoskin's career came about rather by chance than choice, starting in London in the late 1960's. By all accounts he was sitting in a pub enjoying a beer when someone came up to him and told him to go upstairs to audition for a play, which he did, and subsequently landed the part.
Long before his acting career took off, Bob had a number of jobs, one of which was working as a porter in Covent Garden Market. The area in which Bob worked was the central market space and once the Anglo-Saxon settlement of Lundenwic.
By the 13th century it had become a walled garden owned by the Benedictine monks of Westminster Abbey. This is perhaps the origin of the ghostly nun of Covent Garden.
Having been sent down to the basement area of one of the central buildings to mend a fuse, Bob suddenly had the uncomfortable feeling that someone was watching him. At first he paid little attention to this, feeling it was probably due to his overactive imagination in being alone in the cellar.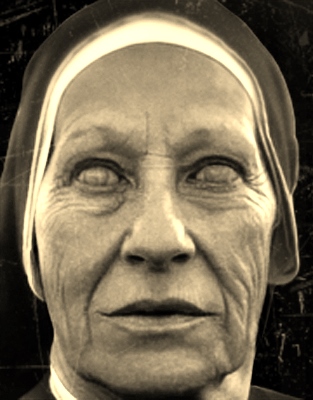 Having rewired the plug he looked up to suddenly find himself staring into what appeared to be a mysterious cluster of lights in the perfect shape of a woman's face. Bob explained: "I was down in the cellar at the time when, on the wall, appeared a woman's face. She was wearing a nun's habit and reaching out to me with upwardly turned hands. She spoke but I couldn't tell what she said.
I later learned that Covent Garden was once called Convent Garden and was owned by the Benedictines of Westminster.
One of the workers who ran the warehouse later noticed how Bob seemed physically shaken and remarked: "You've just seen one of the nuns. You're going to be lucky, my son. You're going to have a lucky life."
"Well," Bob replied "I'm not knocking that."
The prophecy came true and Bob subsequently went on to have a long and successful acting career.

If you've enjoyed our ghostly tale then please share it, and if you have something to add or say, then please leave a comment...
comments